Julie Mack sings swinging jazz and swaying Brazilian bossa nova and samba in the Washington, DC area and beyond. Visit the Music pages to hear Jazz, Brazilian music with Encantada, and voice/upright bass by the Julie Mack / David Jernigan Duo, or scroll through the player below to listen to a selection.
Join the festa!  Catch a show, sign up for our mailing list, or book us for your venue or event.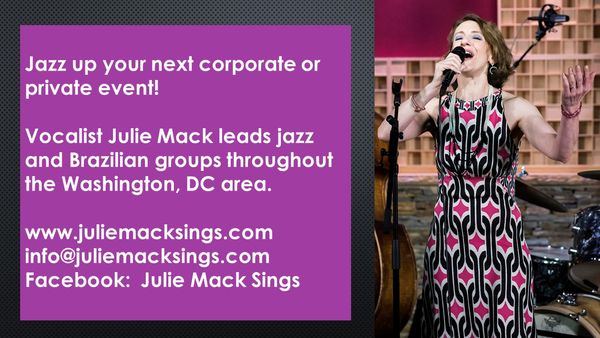 Encantada Trio brings Brazilian jazz vibes to Marx Cafe, for a great hang the night before New Year's Eve!
Julie Mack Trio adds the jazz to Beth El's annual Gala, this year celebrating its 70th Anniversary!